User friendly Word template
Make an impact with your legals
Protect your business in minutes, not months
No more stressing about legal documents
Written in plain English by Australian lawyers
Fantastic template. This was the perfect template for my small business, It covered things that others didnt and I was so impressed with how easy it was to use. Thank you so much!
Protection for Australian businesses
You've Googled the free templates, right? They're usually "one size fits all". Our templates are specific to Australian business. And if the law changes, you'll get a free update. Our templates don't suck. They give you peace of mind.
We make legal documents for real people
You're running a business, not a law firm. You want the peace of mind of knowing your business is protected, without spending months, or your life savings doing it. Our lawyers know their stuff. We make affordable, rock-solid legal documents and don't cut corners.
Win clients with wow worthy contracts
Make an un-ignorable first impression. Stand out in the crowd. Win business with legal documents that show you mean business. We've got the legals covered. Add your branding pzazz and wow your clients. Grow your business – securely.
Graphic Design Contract template that protects your business
It's 4:13 pm, and you've found the perfect new client. You want to start working with them tomorrow. But you're stuck. You want everything clear and legal – and you don't have a contract.
Grab our Graphic Design Contract. In less than fifteen minutes, you'll have the contract in your hands. It's written by lawyers, so there's no stressing about the legalities. Simply fill in your details, get it signed and onboard your client.
With lifetime access, you'll never worry about signing up new clients again.
What is a Graphic Design Contract?
A Graphic Design Contract is a legal contract between a graphic designer and a client.
It covers all of the important terms of your client journey – how you will work together, for how long, and what you will charge.
You can move the needle in your business with a Graphic Design Contract template
That gives you peace of mind your legals are covered
Avoids any awkward conversations because the relationship is clear
Shows you're a professional who's legit
Who is this Graphic Design Contract template for?
Graphic designers
Designers
Freelancers
Suitable for all Australian states and territories
What does this Graphic Design Contract template include?
Our template covers everything you need:
Services – description of your services
Client Responsibilities – what you need the client to do
Changes to Scope – how you will deal with change requests and out of scope work
Fees – what you charge for your work
Expenses – any extra charges (eg image purchases)
Payment Terms – deposit and payment terms
Intellectual Property – intellectual property rights for the works you create
Client's Warranty and Indemnity – important legal term
Confidentiality – to keep confidential information private
Limitation of Liability – to protect you against claims for losses and damages
Termination – how either party can end the agreement
Dispute Resolution – process to deal with any problems
General – standard contract clauses such as Assignment, Severance, Entire Agreement, Waiver and Governing Law
Other names for a Graphic Design Contract
Graphic Design Agreement
Freelance Graphic Design Agreement
Freelance Graphic Design Contract
Design Terms and Conditions
Service Agreement
Client Agreement
Terms of Business
Do I need a contract for my clients?
Yep. No doubt about it. What will you do if something goes wrong?
A contract protects both you and your clients.
It's not about big legal words and getting the upper hand on your clients. It's relationship insurance. A legally binding contract does the boring legal leg work, manages expectations, and provides certainty. That way, you can focus on what you want to achieve in your business.
Make sure your contract does the hard work for you.
Who owns the legal rights to the content?
Our contract is worded so that the graphic designer retains all legal rights until full payment is received. Once payment is received, they provide an exclusive licence to the client to use the intellectual property for the purposes set out in the quote.
We have worded this to provide extra protection for the graphic designer's rights.
How many revisions should I offer to clients?
Our Graphic Design Contract template allows you to select the number of concepts you will provide to clients (e.g. for a logo). You can also choose the number of revisions you will include for designs.
Any deliverables or revisions above and beyond these inclusions are at your discretion. Make sure you always get the client to agree to any changes in writing before you get started!
Customer Reviews
06 August 2023
Chrysa K.

AU
I recommend this product
Exactly what I needed
Perfect for making me feel secure and covered for everything that may arise in the future. I'm using this template through my Dubsado account and its perfect and easy to amend to make it my own.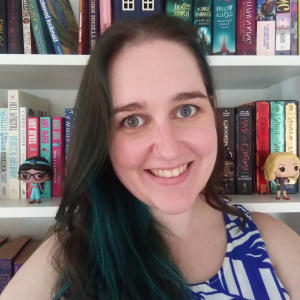 KC
17 May 2022
Kit C.

AU
I recommend this product
Covers everything, easy to use
Covered everything I needed and was easy to customise to the particular type of graphic design I do (book covers). Thanks!
28 April 2021
Samantha C.

AU
I recommend this product
Fantastic template
This was the perfect template for my small business, It covered things that others didnt and I was so impressed with how easy it was to use. Thank you so much!
90-Day Money Back Guarantee
We're so confident you'll love our products, we offer a no-hassle refund within 90 days of purchase. If you're not happy for any reason, we'll work with you to make sure you're happy, even if that means a full refund.