Independent Contractor Agreement
User friendly Word template
Close deals fast with impressive legal contracts
Instant download with expert customer support
Peace of mind that your business is secure
Build your business with confidence
Excellent starting point! The Independent Contractor Agreement was well priced and easy to customise as a starting point for our business needs. Highly recommend!
Say goodbye to legal overwhelm.
It's an incredible feeling to launch a new business or land a dream client. It's not so great when you feel sick because you're lost with the legals. We end the stress with all the rock-solid legal documents you need, at your fingertips. For life.
Sleep well. Act sharp. You're covered.
You're three clicks away from the peace of mind that comes with knowing your business is protected. No more second-guessing. No more doubts. Run your business with clarity because you have the contract you need when you need it. Feel confident and in control.
We make legal documents for real people 
You're running a business, not a law firm. You want the peace of mind of knowing your business is protected, without spending months, or your life savings doing it. Our lawyers know their stuff. We make affordable, rock-solid legal documents and don't cut corners.
Independent Contractor Template that protects your business
It's 4.42 pm and you've found the perfect independent contractor for a project. You want to start tomorrow. But you're stuck. You want everything clear and legal – and you don't have a contract.
Grab our Independent Contractor Agreement. In less than ten minutes, you'll have the contract in your hands. It's written by lawyers, so there's no stressing about the legalities. Simply fill in your details, get it signed and start your project.
With lifetime access, you'll never worry about using a contractor or freelancer to help you hit your business goals.
What is an Independent Contractor Agreement?
An Independent Contractor Agreement is a legal contract between a small business, entrepreneur, or sole trader, and a contractor.
A contractor is not an employee. They're their own boss. Contractors give you the flexibility to engage freelancers or specialists in your business to deliver one-off projects or services.
Using an independent contractor is perfect when you need a project done fast. Or you need someone with specific expertise and knowledge to get what you need. They're ideal for short-term deliverables. And for when you just need to get stuff done.
You can move the needle in your business with an Independent Contractor template
That gives you peace of mind your legals are covered
Avoids any awkward conversations because the relationship is clear
Shows you're a professional who's legit
Who can use this Independent Contractor Agreement?
Businesses
Entrepreneurs
Sole traders
Consultants
Professionals
Freelancers
All Australian states and territories
Other names for an Independent Contractor Agreement
Contractor Agreement
Freelance Agreement
Consulting Agreement
Do I need a contract?
Yep. No doubt about it. What will you do if something goes wrong?
A contract protects both you and your contractors.
It's not about big legal words and getting the upper hand on your contractor. It's relationship insurance. A legally binding contract does the boring legal leg work, manages expectations, and provides certainty. That way, you can focus on what you want to achieve in your business.
Make sure your contract does the hard work for you.
What does this Independent Contractor Agreement template include?
Our comprehensive Independent Contractor Agreement template covers everything you need:
Contractual Relationship – makes it clear that the contractor is not an employee, agent or partner
Term – how long they will be engaged
Services – the services the contractor will provide
Scope – the scope of the services the contractor will provide
Equipment – generally, contractors provide their own equipment
Payment – clear payment terms
Statutory Obligations, Licences and Registrations – to make sure contractors comply with their legal obligations
Compliance – to make sure contractors follow your policies and procedures
Restraint – to protect the interests of the client. In practice, this can be difficult to enforce.
Confidentiality – to ensure the contractor doesn't disclose confidential information
Intellectual Property – who owns the rights to intellectual property
Guarantee and Warranties – guarantee as to due care and skill and any warranties provided by the contractor
Indemnity – an important legal clause
Dispute Resolution – a process to follow if something goes wrong
Termination – explains how either party can terminate the agreement
General – standard contract clauses such as Assignment, Severance, Entire Agreement, Waiver and Governing Law
Job Sheet – table with a summary of the Job or project (services, scope, start date and key responsibilities)
Differences between an employee and a contractor
There's a lot at play which is why it's important to have an agreement in place.
Independent contractors generally:
work for themselves and are their own boss
are free to accept or refuse work
control their own working times
provide their own tools and equipment
have no guarantee of future work
Employees generally:
work in someone else's business
are subject to controls on how, where and when they do their work
are paid a wage
receive employee entitlements, such as sick and annual leave
have the expectation of ongoing work
Want more information on employees vs contractors?
For more information visit the Fair Work Ombudsman. If you're an employer, head to the ATO's website to learn more about the tax and super obligations for employees and contractors and the differences between employees and contractors.
What is sham contracting?
Working on a nod and a handshake can end in disaster. Our Independent Contractor Agreement protects you from this headache.
Some dodgy employers create sham contracting arrangements. They're trying to disguise an employment relationship as an independent contracting arrangement. This is usually done to avoid paying employee entitlements. Even if you make an innocent mistake, you can still be fined.
If you're convicted of sham contracting, you could be hit with a fine of up to $12,600 as well as a back-payment of wages and entitlements.
Our Independent Contractor Agreement template makes it clear you and your contractor are not employer and employee. You can confidently engage a contractor and move forward with peace of mind.
Fixed fee or an hourly/daily rate?
It's up to you to negotiate fees with your contractor. You can negotiate a fixed price for a specific project. Other projects may be a day or hourly rate. This is part of your commercial negotiation.
Some factors that can influence the fees include the length of the project, the skills required to do the job and the scope or size of the project.
Termination
Our template allows for the business to terminate for non-performance or if the contractor fails to meet the key responsibilities listed in the agreement.
It's important to have a clear termination clause in your contract so that you aren't stuck paying for a service that isn't being delivered!
Customer Reviews
10 February 2023
Brydie M.

AU
I recommend this product
Great for simple contracts that shouldn't cost you a fortune!
I tried to write up an independent contract and it took me a day to write the first page, this was simple easy, and they even helped me with the conversion from Windows to Apple. highly recommended, and a much better use of your time.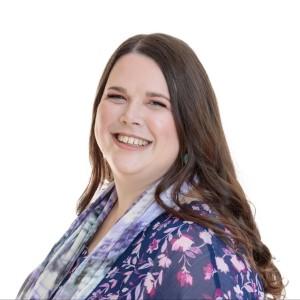 DR
08 August 2022
Deb R.

AU
I recommend this product
Excellent starting point!
The Independent Contractor Agreement was well priced and easy to customise as a starting point for our business needs. Highly recommend!
22 August 2021
Amanda H.

AU
I recommend this product
Great templates. Would recommend.
Easy legal templates are my go-to. Super quick, easy, affordable.
90-Day Money Back Guarantee
We're so confident you'll love our products, we offer a no-hassle refund within 90 days of purchase. If you're not happy for any reason, we'll work with you to make sure you're happy, even if that means a full refund.