User friendly Word template
Make an impact with your legals
Written by Australian lawyers in plain English
Protect your business in minutes, not months
Sleep well because you're covered
No issues at all - really simple to download, edit, personalise and start using. Recommended.
Win clients with wow worthy contracts
Make an un-ignorable first impression. Stand out in the crowd. Win business with legal documents that show you mean business. We've got the legals covered. Add your branding pzazz and wow your clients. Grow your business – securely.
We make legal documents for real people
You're running a business, not a law firm. You want the peace of mind of knowing your business is protected, without spending months, or your life savings doing it. Our lawyers know their stuff. We make affordable, rock-solid legal documents and don't cut corners.
Affordable, easy to use with expert support.
Your template is a user-friendly Word document with easy-to-follow instructions. Add your business specifics and the signatures and you're covered. You can even change the font and add your branding. If you get stuck, just call, or email us.
Coaching Agreement Template that protects your business
It's 4:27 pm, and you've found the perfect new client. You want to start working with them tomorrow. But you're stuck. You want everything clear and legal – and you don't have a contract.
Grab our Coaching Agreement. In less than fifteen minutes, you'll have the contract in your hands. It's written by lawyers, so there's no stressing about the legalities. Simply fill in your details, get it signed and onboard your client.
With lifetime access, you'll never worry about signing up new clients again…
What is a Coaching Agreement?
A Coaching Agreement is a legal contract between a coach and a client.
It covers all of the important terms of your client journey – how you will work together, for how long, and what you will charge.
You can move the needle in your business with a Coaching Agreement template
That gives you peace of mind your legals are covered
Avoids any awkward conversations because the relationship is clear
Shows you're a professional who's legit
Who is this Coaching Agreement template for?
Business coaches
Life coaches
Financial coaches
Health Coaches
Executive coaches
Leadership coaches
Other types of coaches and mentors
What kind of coaching does this template cover?
Our Coaching Agreement template is suitable for 1:1 coaching (face-to-face or virtual).
If you are running an online course, our Online Course Terms and Conditions template is more appropriate.
If you are running an online membership, our Online Membership Terms and Conditions template is more appropriate.
If you offer group coaching or workshops, check out our Group Coaching Agreement instead.
Do I need a contract for my coaching clients?
Yep. No doubt about it. What will you do if something goes wrong?
A contract protects both you and your clients.
It's not about big legal words and getting the upper hand on your clients. It's relationship insurance. A legally binding contract does the boring legal leg work, manages expectations, and provides certainty. That way, you can focus on what you want to achieve in your business.
Make sure your contract does the hard work for you.
What does our Coaching Agreement template include?
Our comprehensive Coaching Agreement template includes:
Term – length of the agreement
Services – your coaching program, content and structure
Client Responsibilities – remind clients that they need to be accountable and take action
Investment – your fees
Travel Expenses – optional clause to cover travel costs
Payment – clear payment terms
Postponements – how and when clients can reschedule with you
Cancellation and Refund Policy – a clear policy for cancellations and refunds
Termination – how either party can end the agreement
Indemnity – an important legal clause
Intellectual Property – to protect your proprietary knowledge and training materials
Confidentiality – to protect confidential information
Advice and Information – make it clear that coaching is not a substitute for professional legal, medical or financial advice
Guarantees – a success disclaimer
Limitation of Liability – an important legal clause
Dispute Resolution – how you can settle disputes (let's hope it never comes to that!)
General – standard contract clauses such as Assignment, Severance, Entire Agreement, Waiver and Governing Law
Other names for Coaching Agreement
Coaching Contract
Coaching Terms and Conditions
Coaching Terms of Business
Coaching Service Agreement
Mentoring Agreement
Services Agreement
Client Agreement
Success Disclaimer
A Success Disclaimer is an essential clause for your Coaching Agreement. Luckily, it's in our template already!
It basically states that the client is responsible for the outcomes of the coaching journey, and success will depend on how they implement the advice and guidance of the coach.
After all, they are responsible for "doing the work" and taking action in order to achieve the goals you set together in your sessions.
Why should I invest in a quality Coaching Agreement template?
You've spent countless hours dedicated to learning how to attract the right clients.
Your heavy financial investments in your own personal growth are slowly but surely paying off.
You're not going to let all that go to waste with a crappy contract, are you?
The booking process is the most fragile part of the selling process. Don't let your future clients slip away with a shady contract pieced together like Frankenstein.
With this contract template, your clients will know you take your business seriously. You'll stand out from your competition, but best of all, your clients will trust you right from the start.
Customer Reviews
01 August 2023
Amanda G.

AU
I recommend this product
Simple and Covers everything
I purchased this agreement to cover my bases when putting a coaching contract together and was able to easily complete it within minutes and have the agreement done and ready to go same day saving me tonnes of time and money. Great option for anyone looking for straightforward and easy to use template at a great price.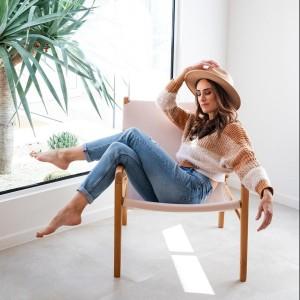 AH
05 July 2023
Amanda H.

AU
I recommend this product
Wishing I'd purchased sooner!
Purchased this template after spending way too long create to create my own contract and I'm so glad I did! It was so easy to use with mostly pre-filled sections and notes to advise how best to customise it. It was also very closely aligned to my offering and was relevant in terms of communication styles for my online business - no outdated contracts here!
21 June 2022
Kerryn W.

AU
I recommend this product
Coaching agreement purchase
No issues at all - really simple to download, edit, personalise and start using. Recommended.
90-Day Money Back Guarantee
We're so confident you'll love our products, we offer a no-hassle refund within 90 days of purchase. If you're not happy for any reason, we'll work with you to make sure you're happy, even if that means a full refund.